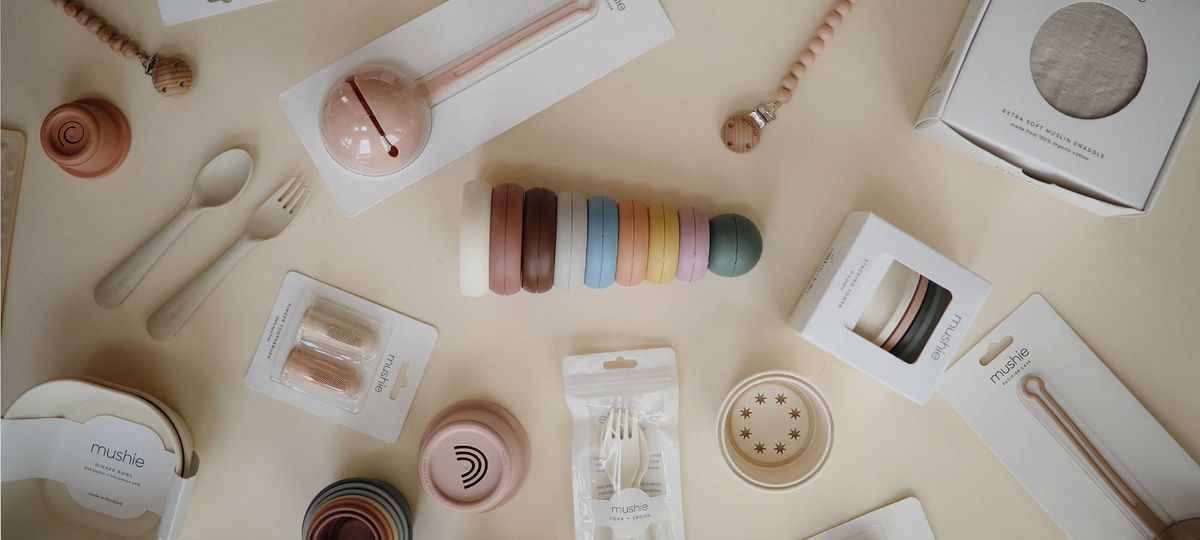 We absolutely love mushie products and are delighted to be carrying them under our Atlas Finders umbrella. Not only are all mushie products 100% baby safe and highly functional, they are also wonderfully stylish. Every piece just screams A E S T H E T I C and would be a lovely addition for any child, to any home. With muted, soft colors and rounded edges, you can tell that each product has been carefully and lovingly designed with the utmost attention to detail, at the highest quality.
Today, we would like to share with you the mushie products that would be perfect for newborns!
PACIFIER CLIP & PACIFIER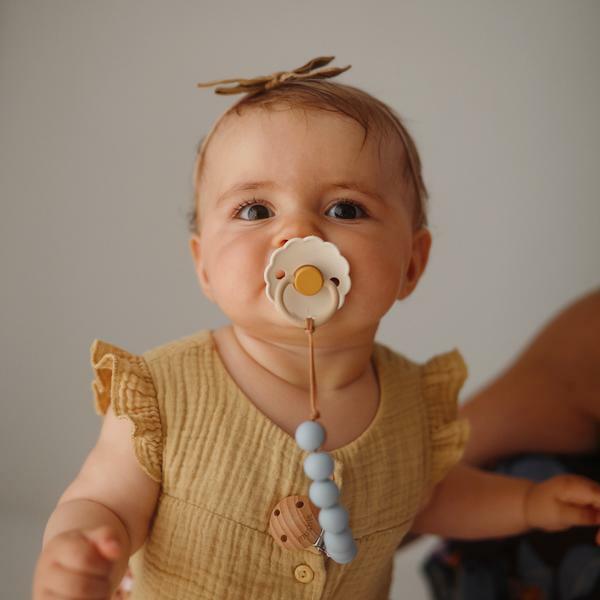 These are crucial for any newborn as you can secure the pacifier clip easily to their clothes, or even swaddle, ensuring the pacifier never touches the floor and is never too far away from them. This makes it easy for them to reach out and grab the pacifier for self soothe, which means more rest for mummy and daddy. We carry the pacifier clip and pacifiers in various colors and designs. Check them out here.
PACIFIER HOLDER CASE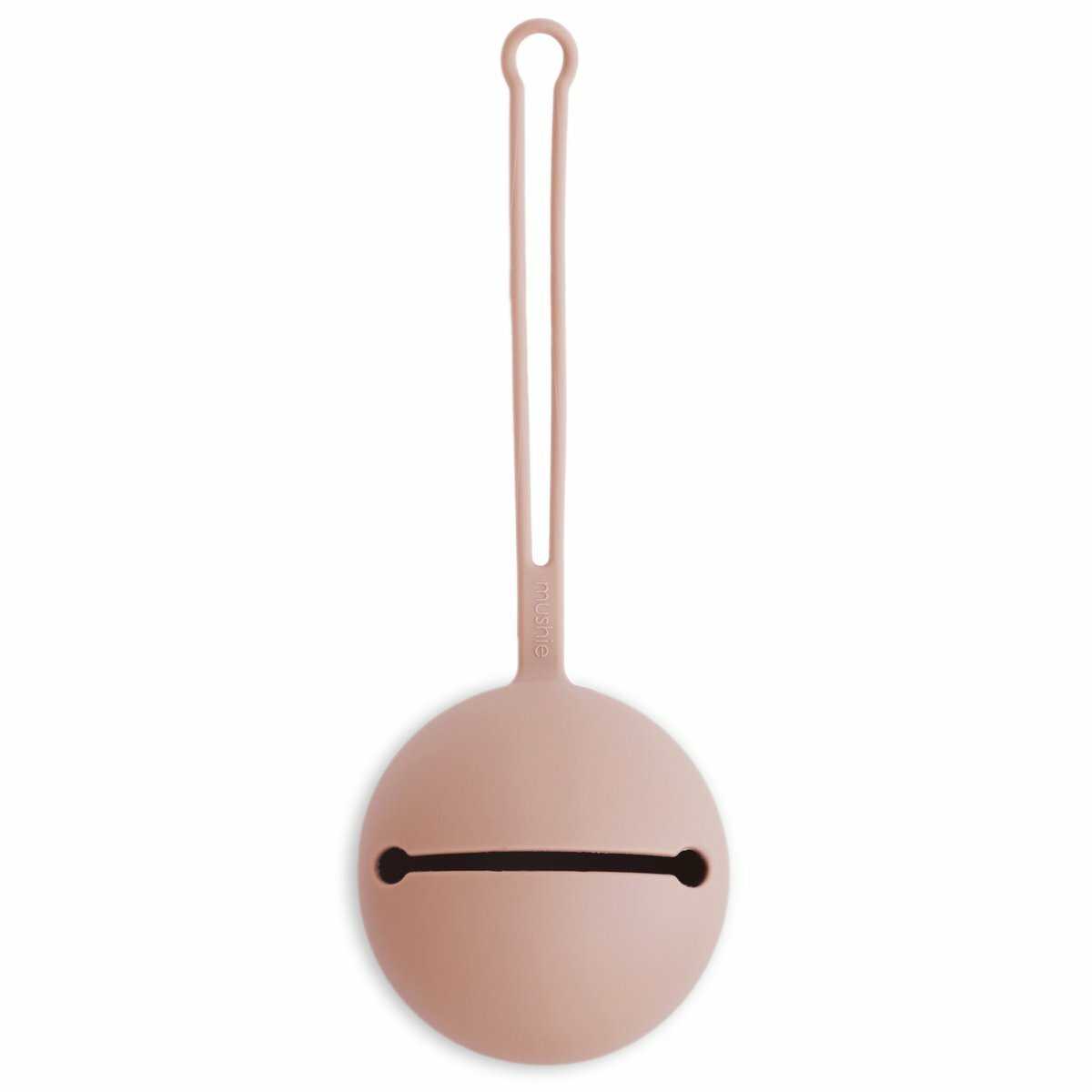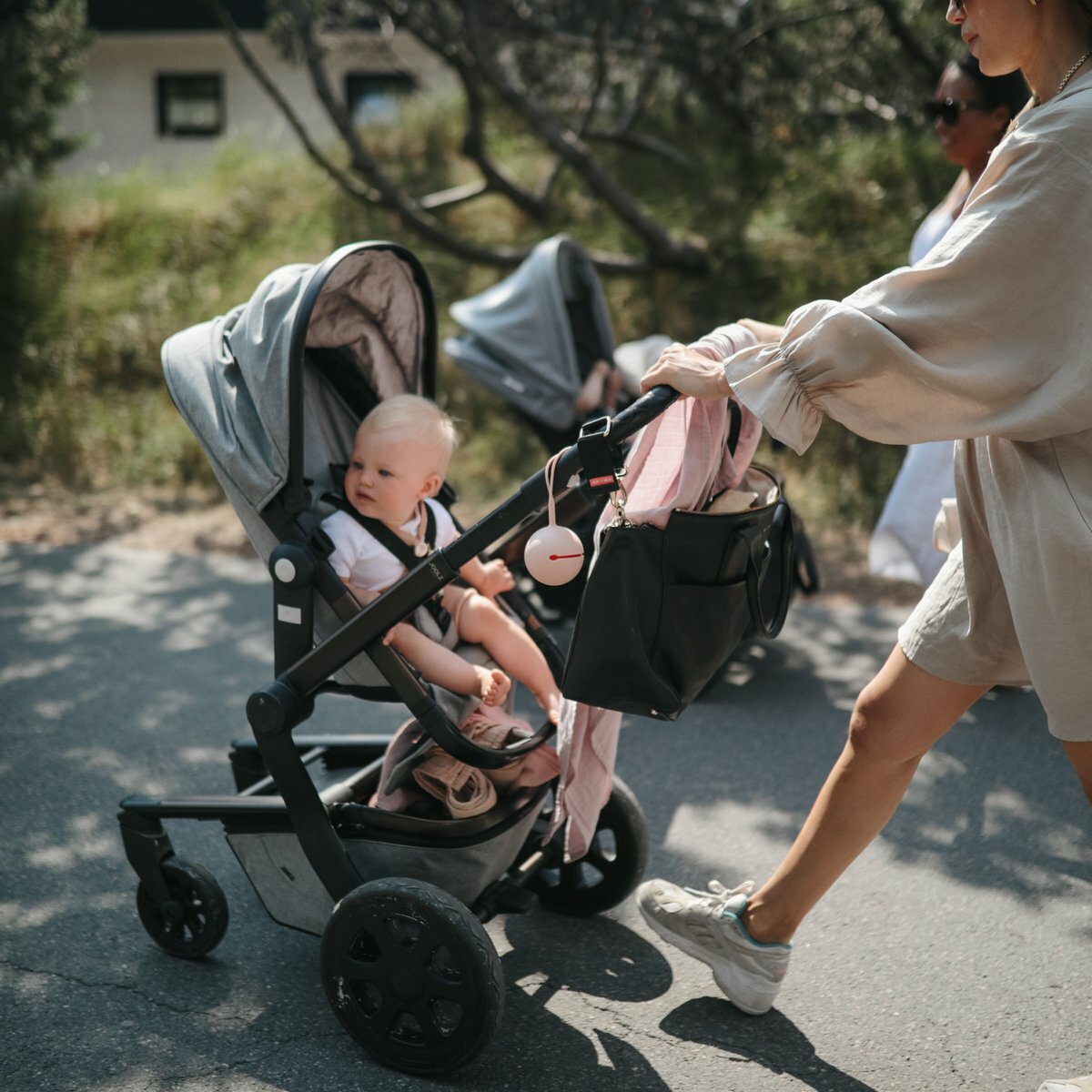 This is one of our favorite mushie products. It looks so sleek that it could even pass off as just a cute bag accessory. It can store up to 2-3 mushie pacifiers and can be hung on bag straps, strollers, sides of cots, anywhere you can loop it around really! The minimalist design with muted tone makes it easy to match and add to all your outfits. Talk about functionality that meets design - this one definitely ticks all the boxes. We have them in colours of blush, shifting sand, cambridge blue and stone. It is made of silicone and can be turned inside out for cleaning
LOVEYS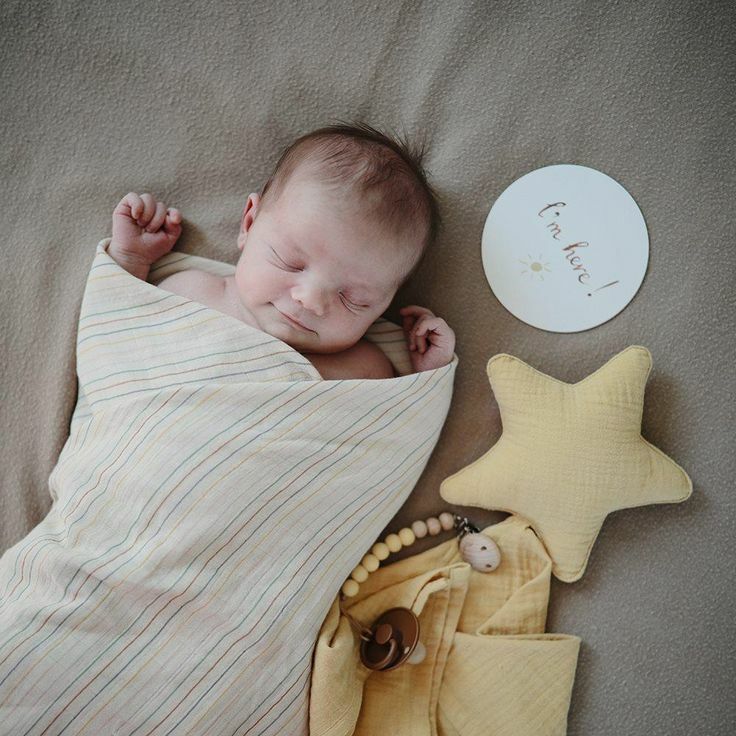 Every child needs a snuggle buddy and we love the moon and star lovey blankets from mushie. The moon and stars are big enough for a newborn to cuddle close to and the material is oh-so-soft. Made of 100% soft cotton muslin for maximum comfort.
CRIB SHEET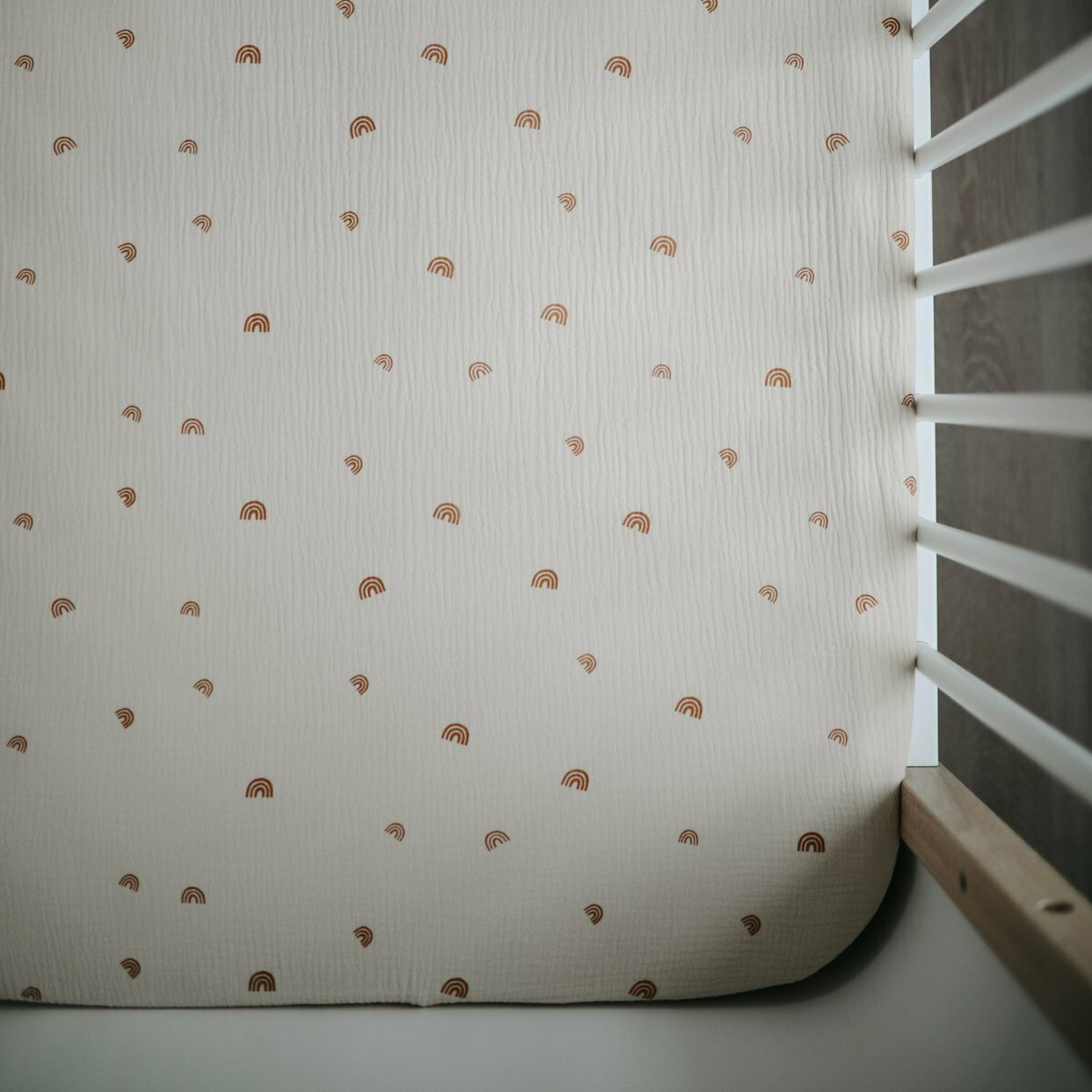 Made from 100% cotton, our cozy, extra soft muslin mushie crib sheet is pre-washed for softness against baby's delicate skin. Muslin stays breathable while keeping your baby warm and cuddly. The lovely print is designed in Sweden. Looking at those rainbows makes us feel warm and happy!
Bundle these for an amazing mushie newborn giftset. All available in our webstore today under the Essentials and Nursery selection. We also have a lot more other mushie products in store for teething babies (3 months onwards) and even stacking play toys that we will share with you in another post! Till then, thanks for reading and happy shopping!
We hope you have the best day ahead. Remember, don't stop dreaming as
IMAGINATION TAKES YOU EVERYWHERE!